Your website is the link between you and your user, potentially being your most powerful asset in accomplishing your business goals. However, technology changes fast and can make your site feel outdated. If a redesign is out of reach, a few changes can take you very far in improving your site's usefulness.
1 - White Space.
Seems like a daunting empty "wasted" real state, where our brain sometimes just wants to fill that space up with more and more buttons. However, adding white space around your primary content will only make it more prominent. So if you want your product to stand out, adding white space around is a sure way to give it the attention it deserves.
Research also shows that white space between paragraphs and in the left right margins increases comprehension by almost 20% (Lin, 2004).
If you have lots of text to add to one page, the concept of having plenty of white space may seem like a bad idea. There are ways to achieve a great balance between your content and white space, like cheese on pizza, or cheese on anything, white space can enhance your user's ability to follow your content even if its a lot of it. Research shows that white space does influence user satisfaction. (Chaperro, Shaikh, and Baker 2005)
( Fast Company displays it's content beautifully and well spaced out )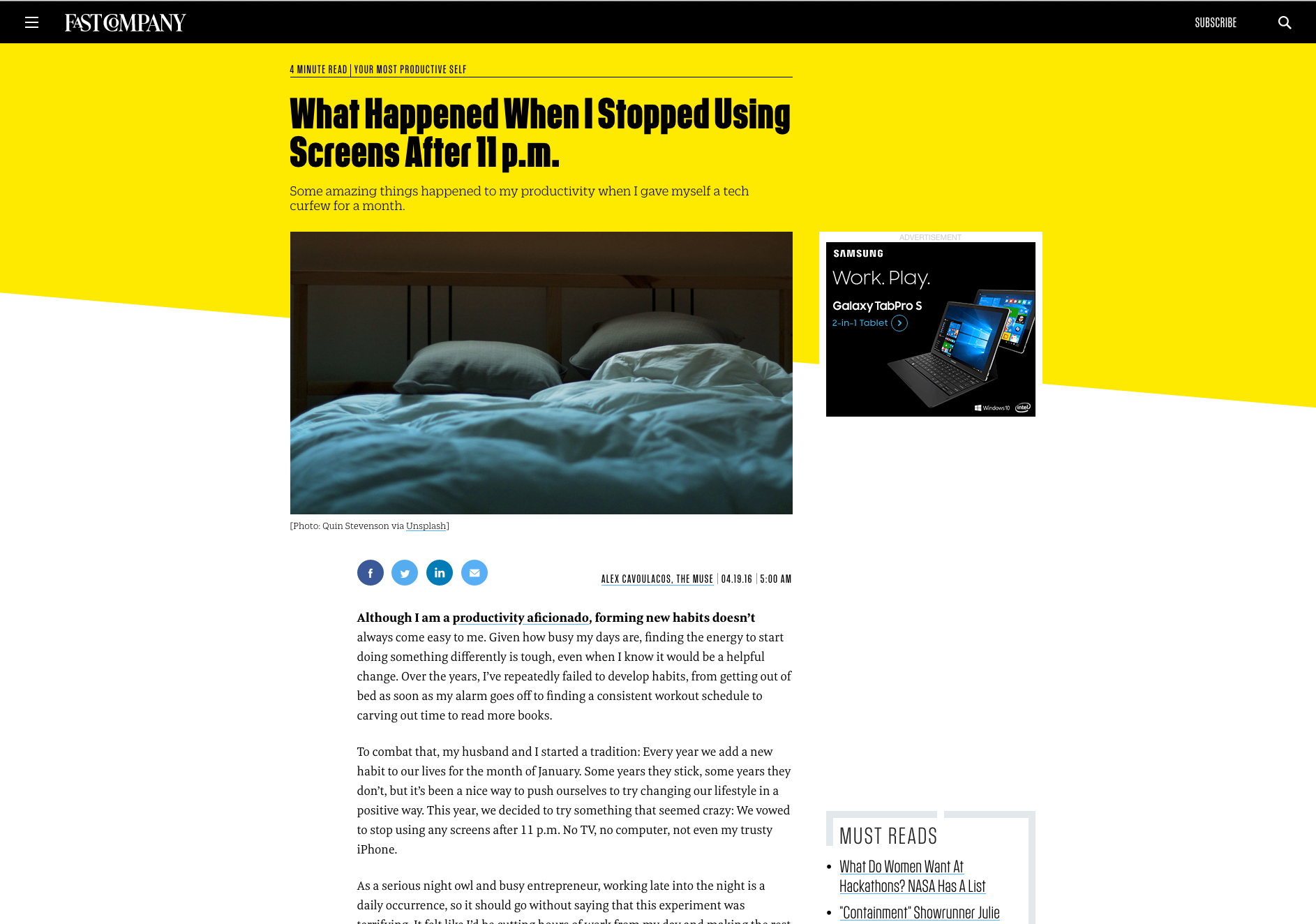 2 - Keep an eye on it, and test
Testing your features and documenting what is being used on your site is a great way to find out what must be enhanced or removed. Tools like http://www.inspectlet.com/ allow you to watch users interacting with your site, without you having to creepily watch them with your old binoculars that you bought to go bird watching.
Pay attention to the metrics of your site, you will have a clear picture of what users may have difficulty with, sometimes user feedbacks aren't exactly accurate, what they want might not be what they need to achieve a successful experience. Using tools like the one above really allows you to watch the interactions and listen to the user while they are trying to get from point A to point B. Another great tool for this is http://www.crazyegg.com/ it provides heat maps and scroll maps to show you where users click and what they do.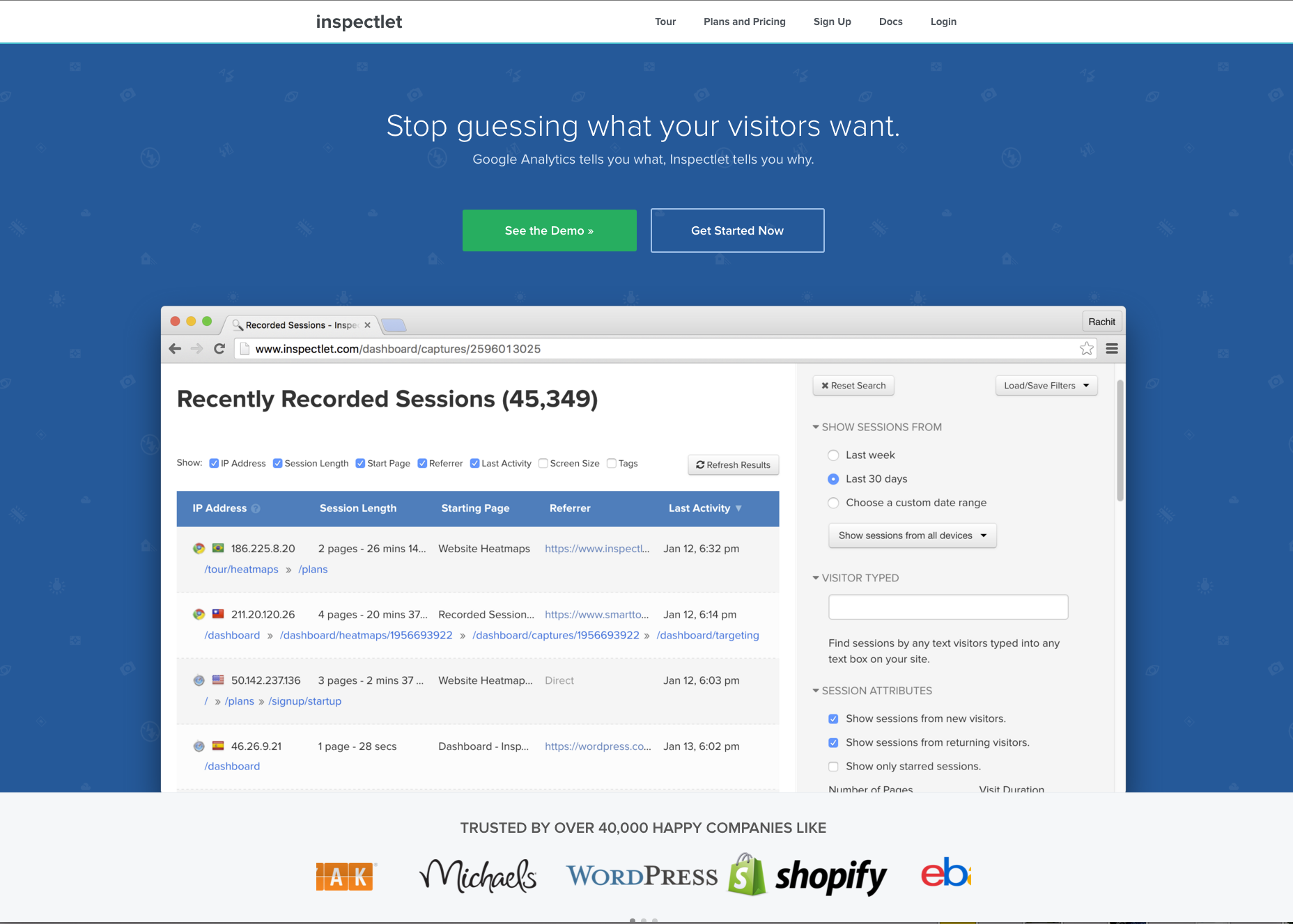 3 - Remove unused features
Sometimes when planning a product we can rack up a lot of great ideas, that become great features, and it's easy to think that your website needs those. You spent precious hours and money crafting them, they work and look great. Sometimes these ideas may even be originated from trusted users, and implemented to satisfy a request.
Suddenly your users are getting lost in a sea of features and very useful ones will go unnoticed. Keeping track of what is being used is crucial to maintaining a focused website. When going to a restaurant you don't need to see their selection of diving equipment, unless this restaurant is under the sea and you need a way to breath while you are there. So why bother having that equipment there if no one is going there for those, people want to eat and food is what you sell.
Keep it simple, if data shows that it's not being used, remove it.
4 - Pay attention to your Calls to Action
Calls to Action are in most cases buttons that prompt the user to an action, often being a contact, purchase, more info buttons.
Carefully designing those to be an essential part of your user flow will take away a lot of pain points from your UX. When creating those buttons, think about the color and psychology of the color being used. In a study by Maximizer, researchers found that they achieved an increase od 11
The content around it should complement your call to action, giving your user a focused amount of decision to make will ensure that they follow the desired flow to achieve the right goals.
A/B testing can do wonders to see what works best.
5 - Make it mobile Friendly
What better way to improve UX then making it available to every user on every device?
If your site isn't responsive yet, you are in the right place. We can help you with that and any other UX challenges.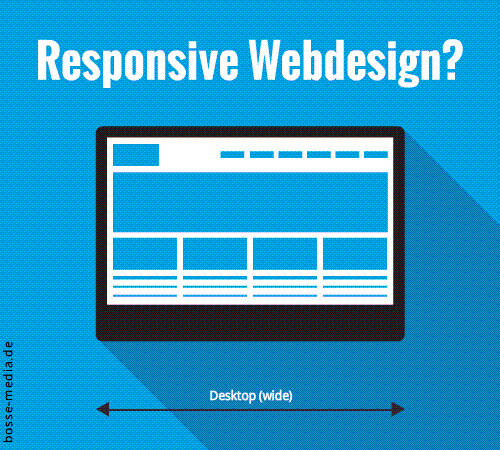 8 Reasons Why Standardizing on Drupal is the Right Choice for Enterprise.
Read about it in this free white paper.
Download for Free Now!