Leading U.S. Healthcare Company Partners with Thinkbean & Drupal
Discover how Thinkbean solved an array of disparate technologies
(including multiple content management systems (CMSs) along
with a long list of hosting troubles.
Multiple Projects, Multiple Problems
A leading national US healthcare company, headquartered in Boston, MA turned to Thinkbean for help with several of their web properties. They had multiple projects/sites, hosted and managed via an array of disparate technologies (including multiple content management systems).
Discover below how Thinkbean created a standardized and scalable solution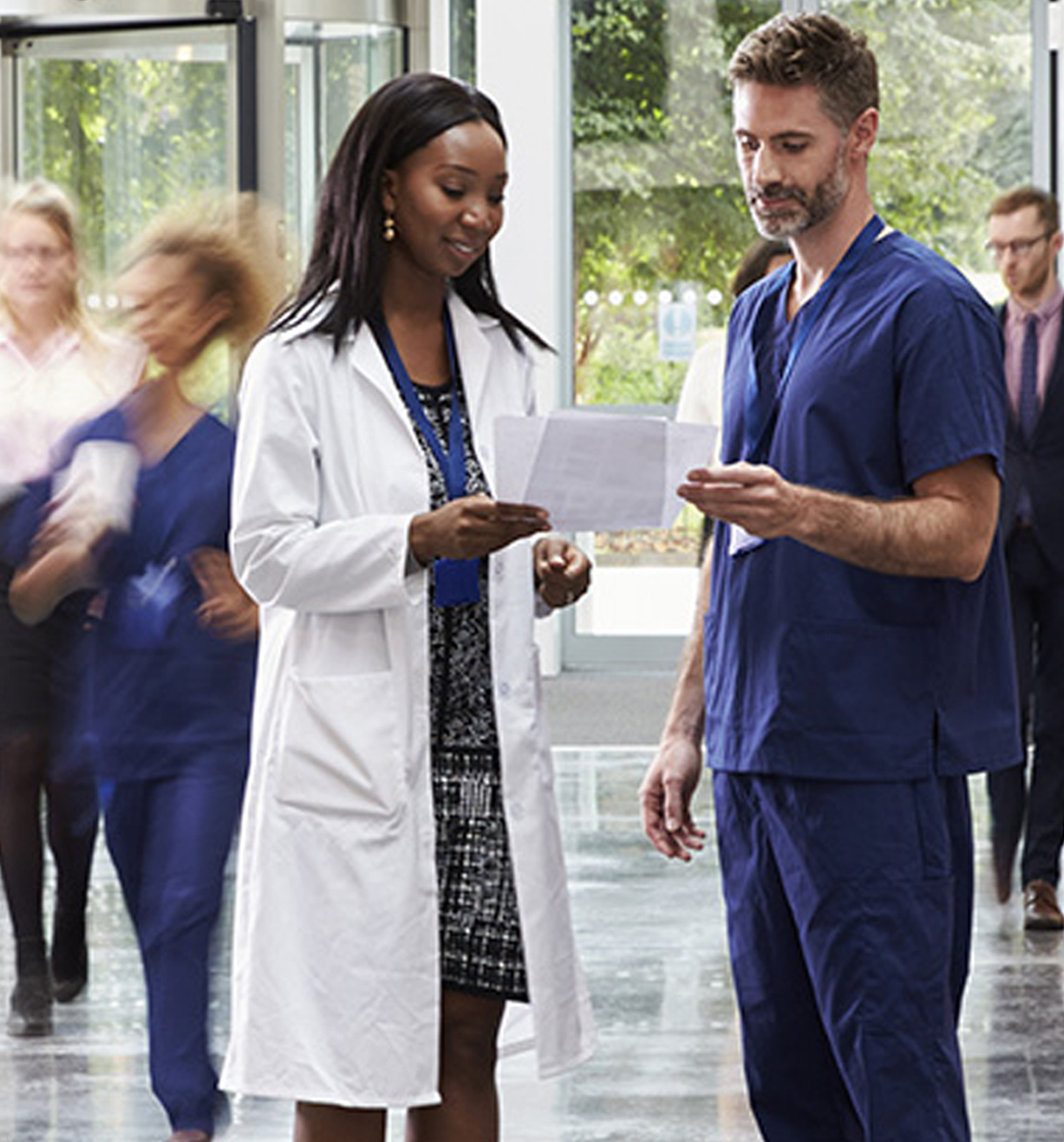 The Challenge
Multiple Projects, Multiple Problems.
A leading national US healthcare company with headquarters in Boston, MA turned to Thinkbean for help with several of their web properties. They had multiple projects/sites, hosted and managed via an array of disparate technologies (including multiple content management systems (CMSs)).
As is the case with many contemporary major healthcare providers, their web-based projects experience significant annual growth in both scale of operations and relevance to core business practices. They face many of the same issues challenging other large organizations within the healthcare industry, not the least of which is... how to accommodate the growing needs of their web-based projects without adding to the overall complexity of operations - while simultaneously increasing the efficiency of those operations.
There was a degree of increased complexity in the over-arching goals, as the company had important projects underway with very large, high-profile government agencies... and they were running into some development roadblocks. Fortunately, the projects with/for the government were being built with Drupal - Thinkbean's specialty. Theirs was a model for the then-recently-written Thinkbean article, Standardize on One CMS. To be sure, there were consistencies between the disparate projects but the reality of the situation was... the only consistencies were pain points:
Missing functionality
Slow turnaround times for change requests
Inability to make required changes via CMS
Different vendors for each project
Unique training and learning curve for each application
M.S.D.A is charged with improving Medicare, Medicaid and CHIP (Childrens Health Insurance Program) programs by collaborating with key stakeholders, sharing resources and disseminating innovative strategies to help provide optimal oral health for all beneficiaries.
The Strategy
Build for business and user goals.
The first order of business was to clearly define and document the hundreds of business and user goals which would form the basis of an action plan to deliver the required results. Interviews with the various stakeholders across multiple projects revealed a large number of similar needs:
"We need to be able to make changes to anything, anywhere, at any time without having to worry about breaking something."
"We have X capability right now but we need it to be able to deliver Y capability in the near future."
"We need a partner who is proficient in multiple web technologies, available when we need them and responsive to our requests."
The company agreed with the premises of the aforementioned article and understood the efficiencies to be gained by standardizing on one platform - whatever that might be. So, one of the important early decisions to be addressed was... of the various platforms currently in-use, which was the ideal candidate on which to standardize? Given the then-current and future functionality of most of the projects, the essential ability to scale (you can't outgrow Drupal) and the need to integrate with various databases, systems and infrastructure, the logical choice for a platform on which to standardize was Drupal.
The fact local and national government is standardizing on Drupal meant all current and future government projects (a large and important aspect of their business) would require Drupal. Partnering with Thinkbean meant anyone across their organization (thousands of staff across many separate divisions, as well as the relevant government personnel) could ask a question and receive an answer from an actual Drupal expert on the same day.
Easy customization for complex custom requirements.
As is generally the case with organizations of a given size, the base software often is a good starting point - meeting many of the core requirements of multiple projects. However, it's never long before the individual projects exhibit needs requiring custom solutions. Such needs were additional confirmation the choice to build on Drupal was a smart one. There are, of course, thousands of modules readily available (and free!) to meet a huge variety of needs. Often, there was an off-the-shelf solution available which provided the ability to meet user goals in a fast, efficient and cost-effective manner.
As an example, during the Discovery phase, very specific search parameters were outlined for one of the applications' research sections. It was clear, the default Drupal search functionality was not going to do the job... but a completely custom Elasticsearch integration was going to be overkill. As is often the case when working with Drupal, there was a module available which fit the bill. In this instance, the Apache Solr Search module was a very good solution. Admittedly, this is not quite as "plug-and-play"-able as many other modules are. It does require a bit more planning, setup and configuration to properly deploy but it offered the more advanced search functionality the project required without going overboard.
On the occasions when required functionality couldn't be met via an existing module, Drupal 8's open source, inherently de-coupled design and its Symfony-based architecture made implementing even the most complex custom functionality an easy and straightforward process.
The Result
A cohesive internet presence across the board.
We continue to work daily with the company, migrating project-by-project to the new (and much more advanced) Drupal 8 platform. New projects are continually built upon the Drupal 8 CMS, with flexible content components allowing for custom layout and content - but managed in a familiar administration environment. The new skills being learned by company staff can be used company-wide. Staff moving between departments are already familiar with the software - a huge time and effort savings.
Easy to use and powerful content admin area
Transferable skills from project to project
Stable, secure, and scalable sites and applications
Direct access to developers
Ready to Collaborate?
Schedule a meeting with one of our digital strategists. We promise they don't bite.