The holidays are upon us, and every year there is a whole new league of toys and inventive ways to get people programming. Here are some of the coolest programing toys around that should make it on your gift list.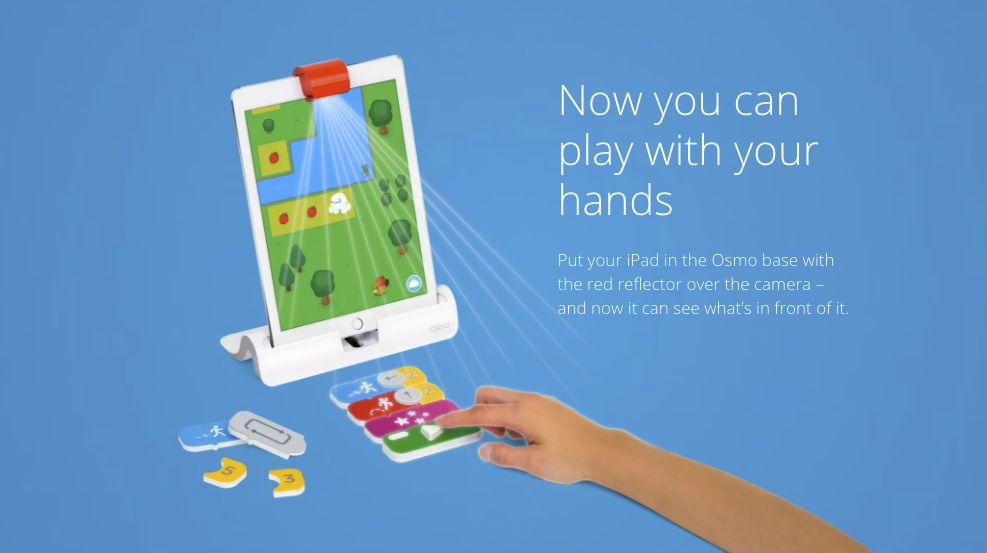 This is a unique and interactive way to code, which will be fun for kids and even adults to play with. It blends manual interactions with blocks to send commands to what's on the screen, giving this game a fun way to learn with your hands.
The other cool thing about it, it's that it has several completely different games you can play while still learning.
I remember playing that I owned a fast food joint when I was little. Play Osmo has a Pizza Co game which comes with several pieces like fake pizza and ingredients for you to make your pizza. This game is not just about making pizza, it helps you to learn how to grow your business, hire employees, and manage your finances in a fun interactive way. Also, its pretty neat that the customers are fun animals wearing stylish glasses and a very cool attitude.
It can get a bit pricey but they have a variety of add-ons that ensure a long-lasting interest.
Bloxels: Build Your Own Video Game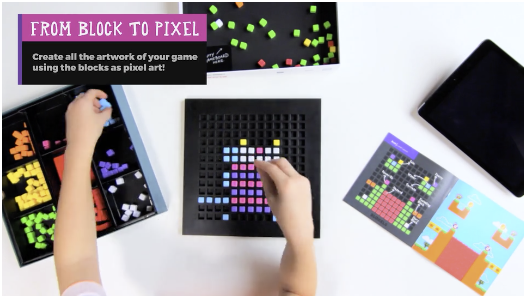 Bloxels is a nifty and pretty simple game that allows you to create your own video game and share with others, which introduces the idea of open source.
The game comes with a board, and colorful blocks that represent different elements like water, terrain, and dangerous areas. You can build your own arena using the board and the blocks, that then will sync with you device, and you can play your own game right on your phone. Now that's pretty cool.
Another plus, is that this only costs $36.99 (on sale on amazon)
Fisher-Price Think & Learn Code-a-pillar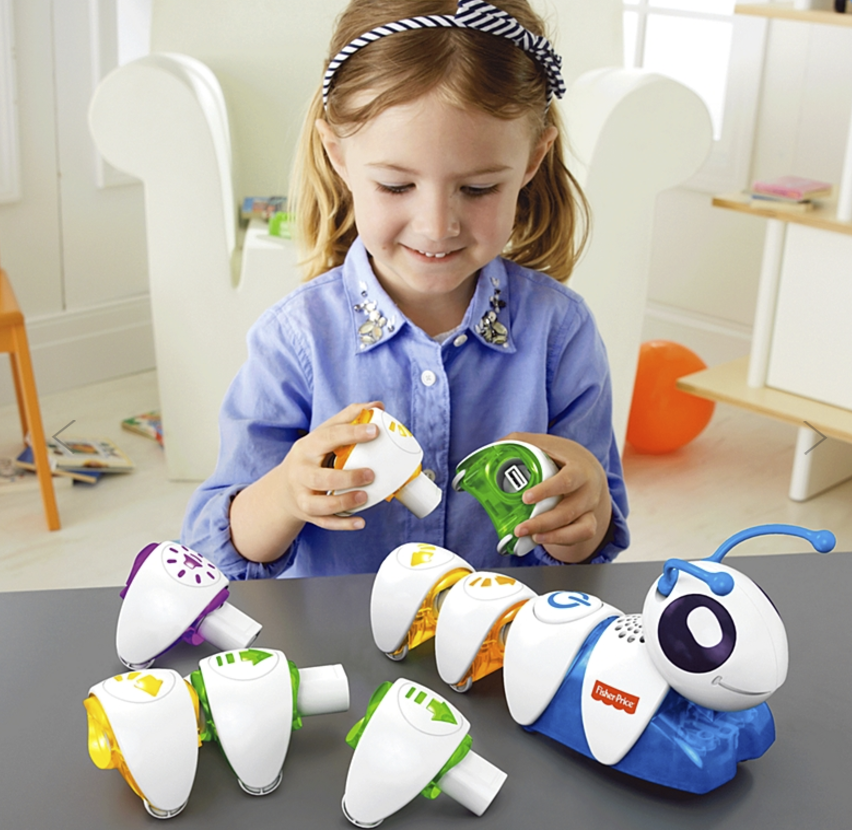 It's basically a caterpillar which you can assign commands to by adding each piece to it's body. It has several parts each mean different directional commands that the Code-a-pillar will take. It's a fun little toy since it really encourages kids to change pieces around and see it live in action how their commands affect the course that the caterpillar will take.
Also keeps younger kids engaged since it has several lights and noises.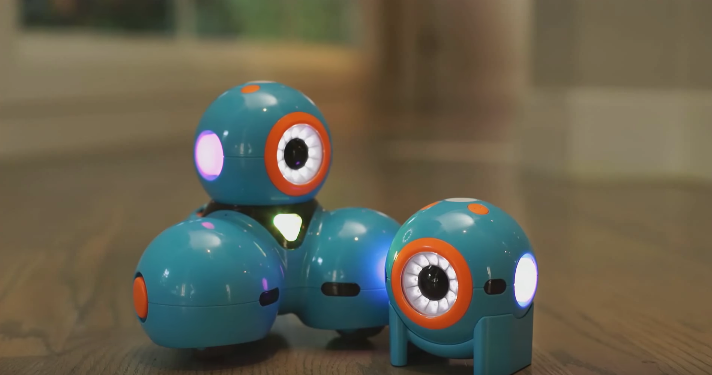 Who doesn't love a robot? Who doesn't love two robots? These little guys can be programmed for hours and hours of fun interactive games. It comes packed with lots of free apps that you can find in your mobile device. The other cool thing about these is that they don't require much figuring out, they come ready to play. 
Simply put, this makes robotics and programming as fun and simple as finger painting.