The development staff at Thinkbean attended Drupalcon 2014 in Austin, TX. Drupalcon is THE Drupal event of the year for developers. The Thinkbean staff were there for the duration (June 2 - June 6), honing their skills and learning in-depth about all the new stuff related to all things Drupal - including the new Drupal 8!
The Conference: 
We got to hear straight from Dries about Drupal 8 and what's brewing for the future. 
There were a lot of sessions with great speakers. My personal favorite has to be Content Strategy for Designers by Jared Ponchot.
The Exhibit Hall was always full of great companies and people to meet. There was also a mechanical bull, a game area with a nerdy ping pong table and extreme jenga. Well maybe it was just regular jenga but it got pretty extreme at times.
I rode the mechanical bull representing the Thinkbean team, and I conquered it.​
On some of the keynotes they kept trying to make us dance… Imagine a room with over 3,000 geeks trying to do a dance…
Yes, there were drones... and they were really cool.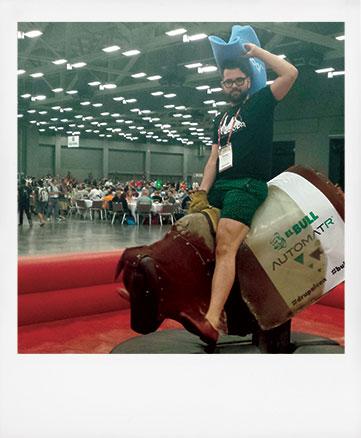 The Experience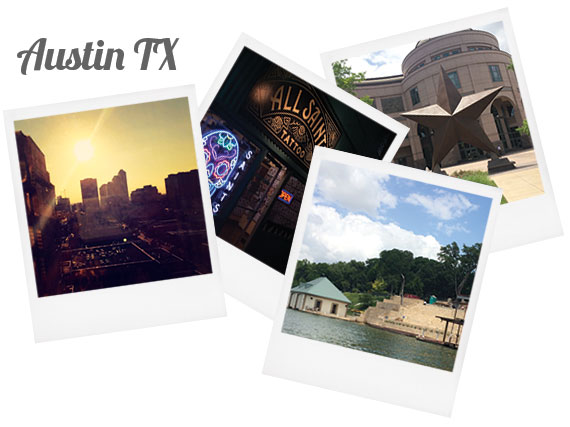 FOOD. The food was spectacular, it didn't matter if we went to the corner cafe or to a high end restaurant, the food was always perfect.
Favorite restaurants:
Easy Tiger a bake shop and beer garden. Need I say more?
Eddy V's was an experience, everything was delicious. This one will live in my heart forever.
We also loved, Moonshine and Stubbs BBQ.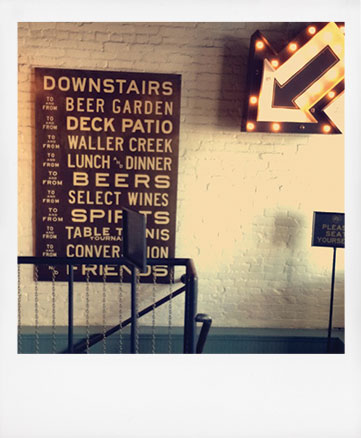 Nights there were very lively, 6th street was certainly a highlight. Amazing music throughout the strip, there was plenty of food for the soul. It was more like a banquet for the soul actually. 
Cheer Up Charlie's was a vegan bar I had the pleasure to visit, great live music and a young lady slow dancing with her puppy.
DrupalCon provided a lot of social gatherings, so there was never down time on this trip.
On the last day we did a Duck Tour, sounds like a terrible idea but it was great. I wish we had done it sooner, we got introduced to amazing sights and different locations to visit.

Austin was the perfect city for DrupalCon. Beautiful weather, amazing food, and plenty of things to do.
It was great to see how passionate people are about what they do, and they got to see how Thinkbean is contributing to that combined effort.
Overall it was a recharging experience, we got our stomachs full of food, and our minds full of fresh ideas.
8 Reasons Why Standardizing on Drupal is the Right Choice for Enterprise.
Read about it in this free white paper.
Download for Free Now!