Strategy + Consultation
A smart solution needs to begin with a well-thought-out strategy. Our team of digital strategists will work with you to ensure a successful project.
Research + Discovery
Your strategist will start by immersing themselves in your brand to ensure they thoroughly understand your business.
They'll research this history of your marketing efforts along with what your competitors are up to.
In addition they'll review your goals and dig into your customers' needs, behaviors and expectations.
Common elements in this phase are:
Content Audits
Audience Definition & Persona Research
Competitive Analysis
Usability Testing
Heatmapping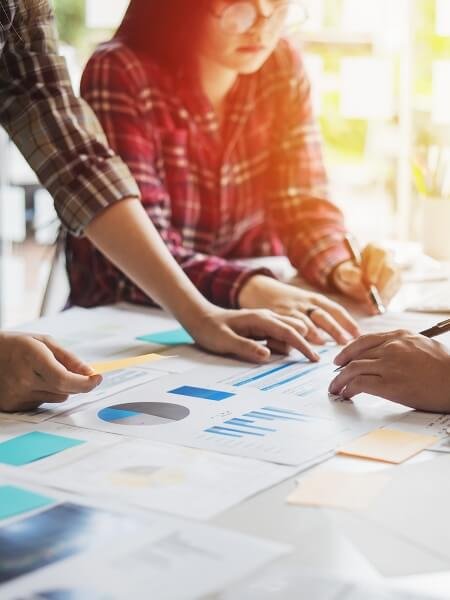 Analysis + Planning
Next your strategist will analyze all of the data, compare their findings with your company goals and determine a roadmap to help you achieve them.
Since all client challenges and goals are different, the deliverables in this phase vary, but often include items such as: Content Style Guide, Content Strategy, Marketing Plans, Paid Advertising Strategy and Social Media Strategy. 
Of which you can choose for the Thinkbean team to execute all, or some, based on your priorities and for a duration of time that you are comfortable with. Many of our clients will use our Strategy services for a period of time and then take over tasks as they learn more about them which is something that we love as well. Bottom line is, when you work with us you have options and your plan is fully customized to your unique needs every step of the way.
Strategy in Action
DentaQuest Partnership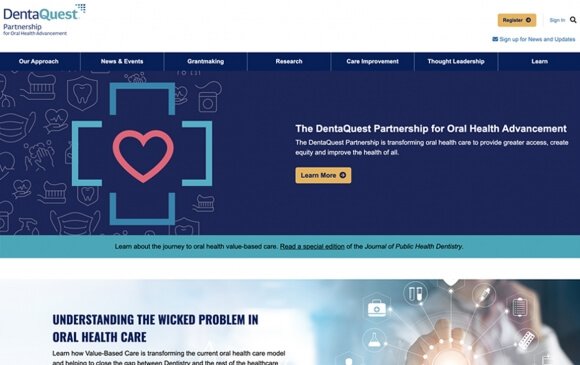 For years DentaQuest has relied on Thinkbean to strategize, plan and deliver a number of projects including
Working closely with their team we've advised on content strategy, implemented strategic design changes and developed experiences that have delivered results.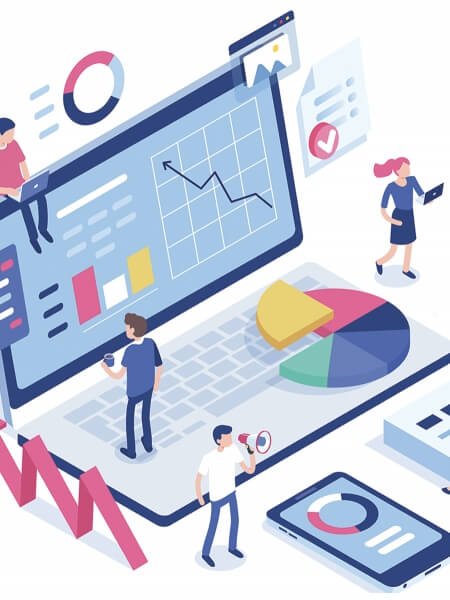 Strategy Execution
This is where the magic happens. Once you and your strategist have agreed upon a plan of attack our team springs into action and you start seeing results.
The best part? This phase, like all the others, is fully customizable.
Meaning you could have a Thinkbean Marketing Strategist execute all aspects of the strategy, or just certain pieces until you're ready to execute all elements internally.
Here at Thinkbean it's our desire to help you achieve your goals AND to grow with you, no matter where the journey leads or the capacity in which you need us.