Challenge
An all-around superior experience.
AGI (American Graphics Institute), an international training organization, wisely chose Drupal 7 to build out their new site. They wanted to provide current and future clients with a superior user experience. This included making the site responsive to provide a much better mobile experience and adding e-commerce capabilities. They turned to Thinkbean for the skill set they needed to take full advantage of the platform's powerful capabilities.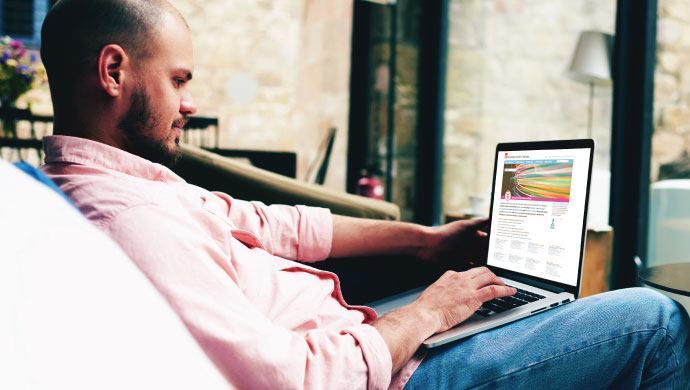 Strategy
You never have a second chance to make a first impression.
The first impression is sometimes the last impression. AGI and Thinkbean crafted a strategic plan for improving the user experience while also making the pages more visible to those locating classes through search engines. The planning involved to make a positive first impression was extensive, including a well-organized information architecture, use of structured data, and modern CSS3 and HTML5 interface for effective display across all device types. AGI was also seeking to improve search engine optimization (SEO) of the site as well as the Search Engine Ranking Placement (SERP) results that are displayed, and these were factored into the overall planning as well.
There were other, ambitious goals to achieve. One was to give clients the ability to register and pay for classes directly through their site. Another was to allow visitors to save classes they found interesting to a wishlist to refer back to at a later time.
Result
Clear Strategy + Agile Workflow = User Satisfaction + Increased Revenue.
With ease, Thinkbean took the old 67 page hard-coded website to a 9,000+ page, self-sustaining Drupal site. Even with massive amounts of data relationships being created, AGI's site now runs like a well-oiled machine. The site is responsive, the User Interface (UI) is intuitive and the User Experience (UX) is a major improvement over the old site. Visitors searching for information are able to find AGI's class offerings in search results with ease. Once on the site, users are able to easily search for, find, save, register for and pay for classes. They can browse related courses and view their certificates of completion. Organic SERPs are the highest ranking and largest amount of screen real estate for any relevant search queries. Mission accomplished!
Check out the amazing Adobe training classes which the American Graphics Institute offer.