About Us
Thinkbean is a Boston based, Drupal digital agency with one overarching principle: Build a purposeful web.
We like to think of our work as building sites that do something, not just say something. Which means we enjoy taking an integral role in working with our clients to formulate clear and concise business goals with one main objective; to achieve those very goals.
We don't try to be all things to all clients.
We are one thing - Drupal experts.
Many development shops service multiple platforms. We don't. We believe Drupal projects require Drupal experts if they are to be completed properly, efficiently and successfully.
We're very proud of the fact Thinkbean is always the last stop for our clients. Never do our clients have to go to other Drupal development shops to get the service they need. We aim to keep things that way.
Culture + Values
Transparency
We pride ourselves on providing complete visibility into the successes, and sometimes failures, of each and every project. And we communicate these aspects both internally, and externally, in an open, honest manner.

Dependability
Each member of our team is personally accountable for delivering on our commitments to our customers. We strive to meet or exceed expectations and we won't stop until we do.

Teamwork
One of the most important steps to achieving greatness is to empower each other's potential.
To do so we seek and give feedback in order to learn; to inspire and to grow individually, as a team and as an organization.

Innovation
We're passionate and we are always looking for new ways to solve problems, both old and new. We believe in continuous improvement and are constantly seeking growth.

Productive Work
Here at Thinkbean productivity is more than getting things "done." It's about getting them done with a purpose, an end goal in mind and doing so consistently to meet, if it's a good day, exceed, goals.

Collaboration
We can't do our jobs without each other; which is why we believe in leveraging the collective of both our team, and yours, to work towards common goals.
The Team to Help You Succeed
Hercules G Haseotes
President & Co-Founder
Glenn Hodgkinson
CEO & Co-Founder
Joe Ybarra Jr.
Director of Engineering
Margaret Ybarra
Director of Digital Strategy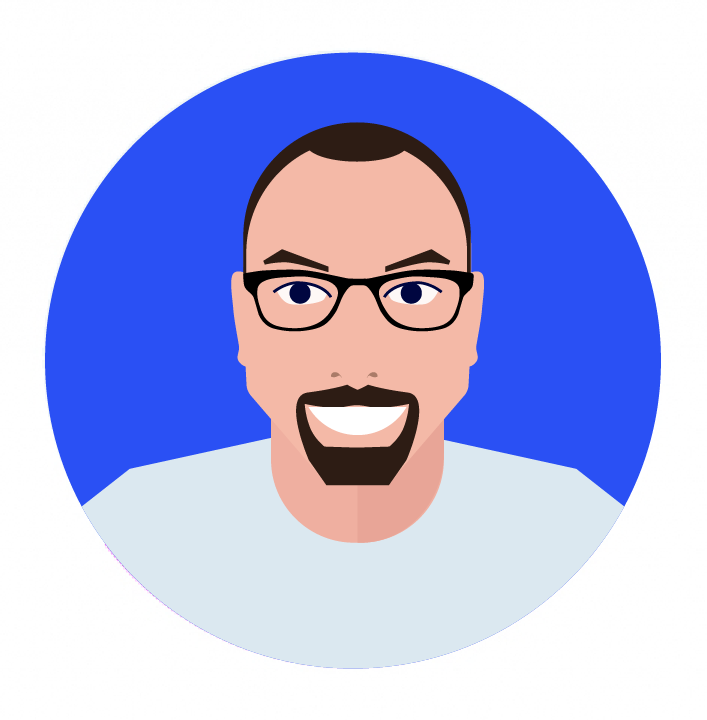 Bob Reichard
Senior Engineer
Fredric Mitchell
Senior Engineer
Alexandra Katehis
UX & Design
Argus, Leo, Bruno
Office Snack Selection Team
Join the Thinkbean Team
We're always looking for people who can help propel our businesses forward.
People who want to put in the work and celebrate success.
If that interests you drop us a line - we'd love to chat.