Manufacturing
Drupal is the leading Content Management System (CMS) for building sophisticated, flexible and robust web applications that allow superior customization options. It's a digital experience management system that enables the creation of content and personalization to customer experiences to connect you with your customers no matter where they are.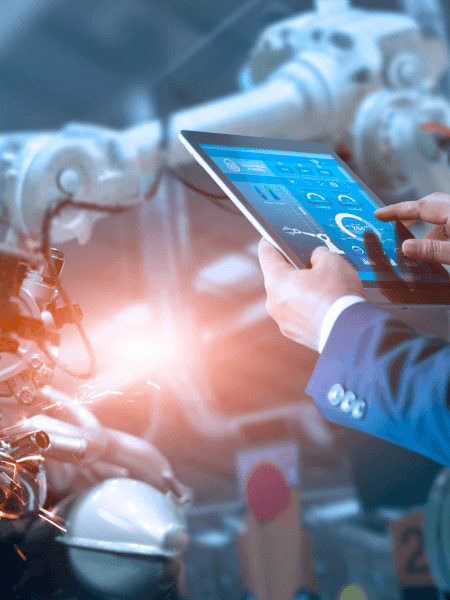 Industry Experts
Our Drupal team are experts in B2B projects, and the unique challenges that often present themselves, and can interpret, develop and execute solutions to meet your manufacturing business goals. For manufacturing specifically, Drupal is well equipped due to its suitability for complex, content heavy, and high traffic websites with large resource libraries and databases.
Our clients also benefit from our experience with search engine optimization (SEO), business strategy, technology integrations and customized business process automations. This combined expertise enables manufacturing enterprises to grow in a scalable manner allowing them to focus on business strategy rather than technology concerns.
Why Drupal is Better for Manufacturing
Scalable
Drupal is not only highly reliable but also incredibly scalable. Meaning that even on the busiest days of web traffic your site will perform seamlessly.
Flexible Infrastructure
Drupal is completely customizable enabling your business to adapt to sudden changes and disruptions in your unique market or industry.
Multilingual
Drupal's UI & UX tools and modules help developers create personalized, interactive, and targeted experiences. Like the ability to translate your site or have the language displayed shift depending on the user's geographic location.
Integrates Easily
Drupal is a flexible platform that can give you the ability to seamlessly integrate seamlessly integrate your businesses preferred third-party technology.
Leading Tool for SEO
Drupal provides tools like automatic meta tagging, taxonomy and the ability to shape how your content appears on social media. These aspects help organize content, improve SEO and provide consistency of messages shared across social and search platforms.
Security
Drupal boasts the highest security standards in the industry and is the reason why companies like ABS-CBM News, NCAA, Infusionsoft, Georgetown University and the City of Los Angeles (just to name a few) trust Drupal to power their brands.