Government
At Thinkbean, we have a proven history of working with government agencies within the boundaries of a tightly defined scope of work. By utilizing modern, agile development practices, we enable the best possible results time and time again.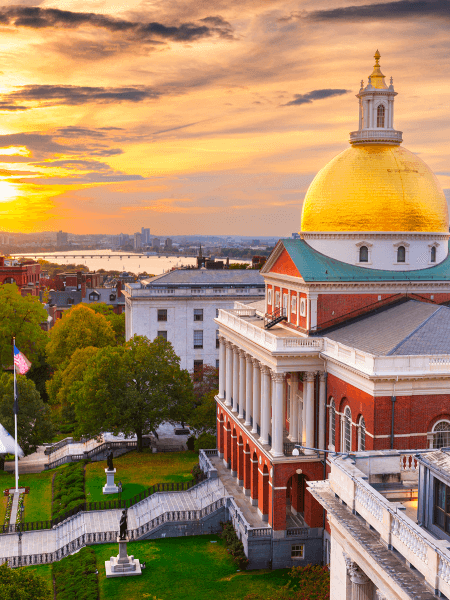 A Results Driven Approach
Government projects typically have exacting scopes, deadlines and budgets that form absolute constraints on project balance.
Our detailed and objective discovery and strategy phases allow for agreement around a project blueprint, executed in two-week sprints. Each sprint produces deliverable applications for review, reprioritization and release sign-offs by all stakeholders in a consistent and reliable manner.
Why Drupal is the Best Choice for Government
Secure
Drupal boasts the highest security standards in the industry and is the reason why companies like ABS-CBM News, NCAA, Infusionsoft, Georgetown University and the City of Los Angeles (just to name a few) trust Drupal to power their brands.
Scalability
Drupal is not only highly reliable but also incredibly scalable. Meaning that even on the busiest days of web traffic your site will perform seamlessly.
Multilingual
Drupal's UI & UX tools and modules help developers create personalized, interactive, and targeted experiences. Like the ability to translate your site or have the language displayed shift depending on the user's geographic location
Flexibility
Drupal is completely customizable enabling your organization to adapt to sudden changes and disruptions in the ever changing government industry.
Accessibility
Providing accessibility for all users in a responsible way is a responsibility of a government website.
With Drupal's fundamental commitment to accessibility standards you can be ensured that all features and functions conform with the World wide web Consortium guidelines (WCAG) and ADA guidelines.
User Friendly
One of most attractive features of Drupal is that you can retain the ability to update your content without having to call on a developers each time you create a new piece of content. This provides both ease of use and cost control benefits.