We are getting excited and packed up to head down to DrupalCon next week. From April 24th - 28th, we will be in Baltimore learning, collaborating, and socializing at the biggest Drupal Community event of the year. As I mentioned, this year the event is in Baltimore, Maryland which is only a 90 minute flight from Boston, our quickest yet to DrupalCon. Well, at least for some of us, looking at you Mike (our Director of Engineering who lives in CA and has amazing weather year round). 
Here are some of the sessions we are really looking forward to:
Like previous years, there are so many great sessions to look forward. (I'm also secretly dreaming about those chocolate chip cookies at the lunch buffet - praying that I snatch one up before they are gone.) If you are interested in learning more about the line up of events, visit events.drupal.org/baltimore2017.
Something else to look forward to is meeting new attendees and running into old friends. If you see any of us from Thinkbean, we will be wearing these shirts: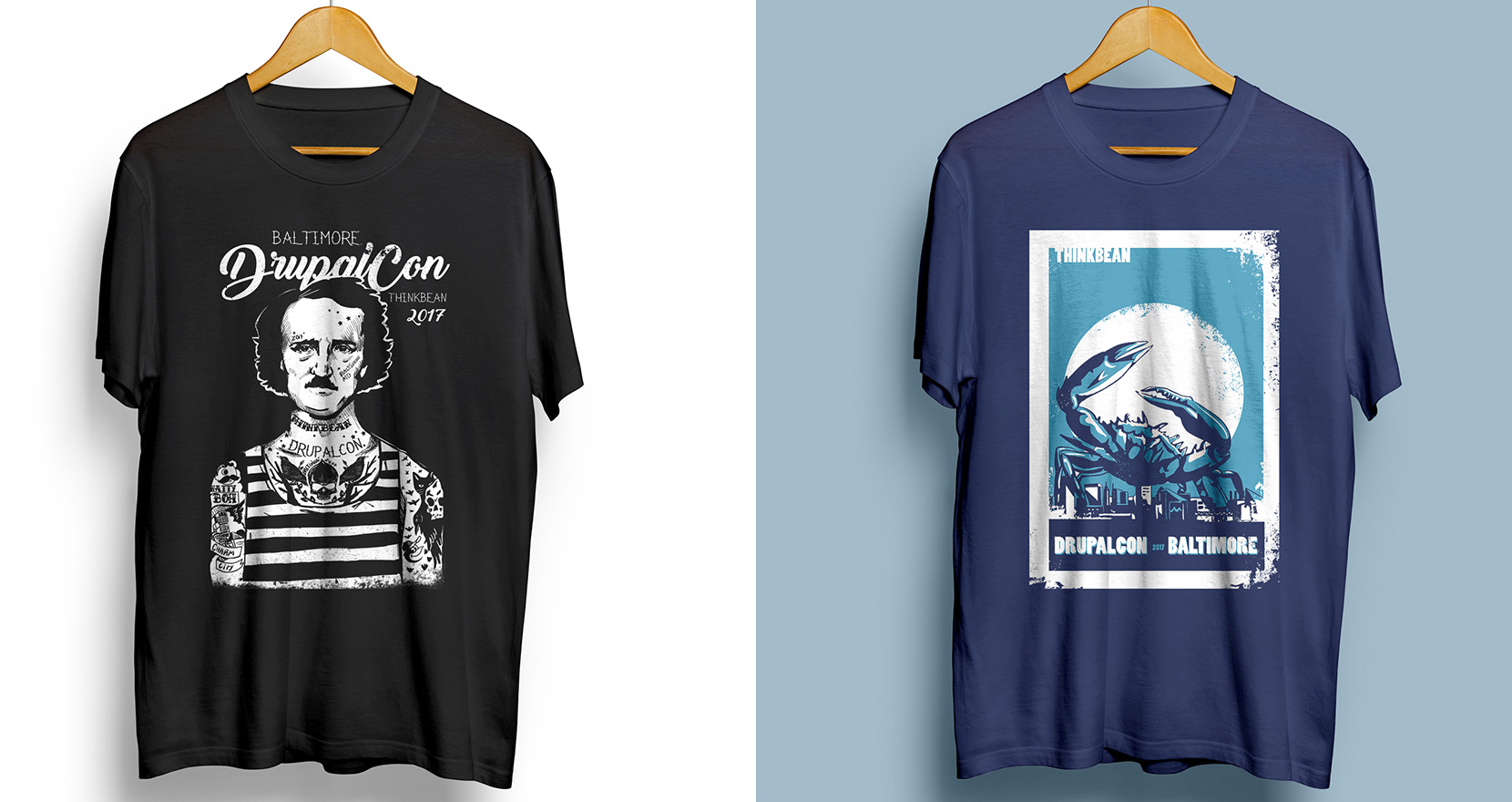 We are bringing a few extra t-shirts with us so feel free to approach us to say: "Hey, cool shirts!" If we have any left, you could be the lucky new owner of one!
Until then, say hi on twitter! We like making friends, even if all you want is a free t-shirt.